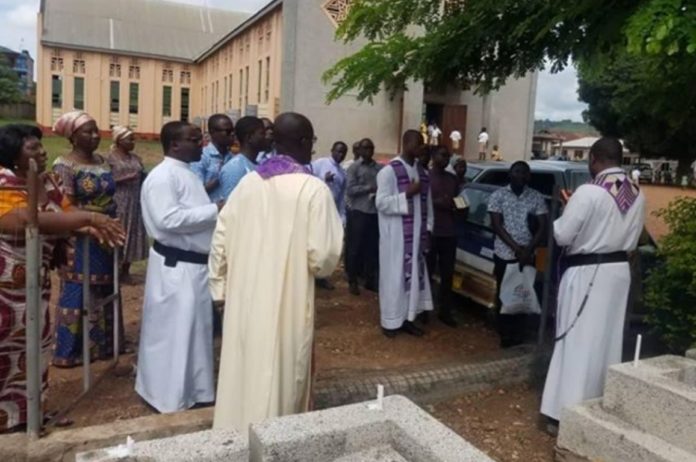 The Redemptorist Mission of Ghana has begun activities as part of her celebration of 25 years of missionary presence and work in Ghana.
On the morning of 20th September, 2019, a Memorial Mass was presided over by Fr. Mark Torwoe, C.Ss.R and concelebrated by Fathers Pascal Tiendrebeogo, C.Ss.R and Cajetan Sixtus Oleka, C.Ss.R at the Sacred Heart Cathedral in the Catholic Diocese of Ho. In attendance also was Redemptorist brothers or students together with some faithful from Christ the King Church, Mawuli Estate (a Redemptorist-run parish).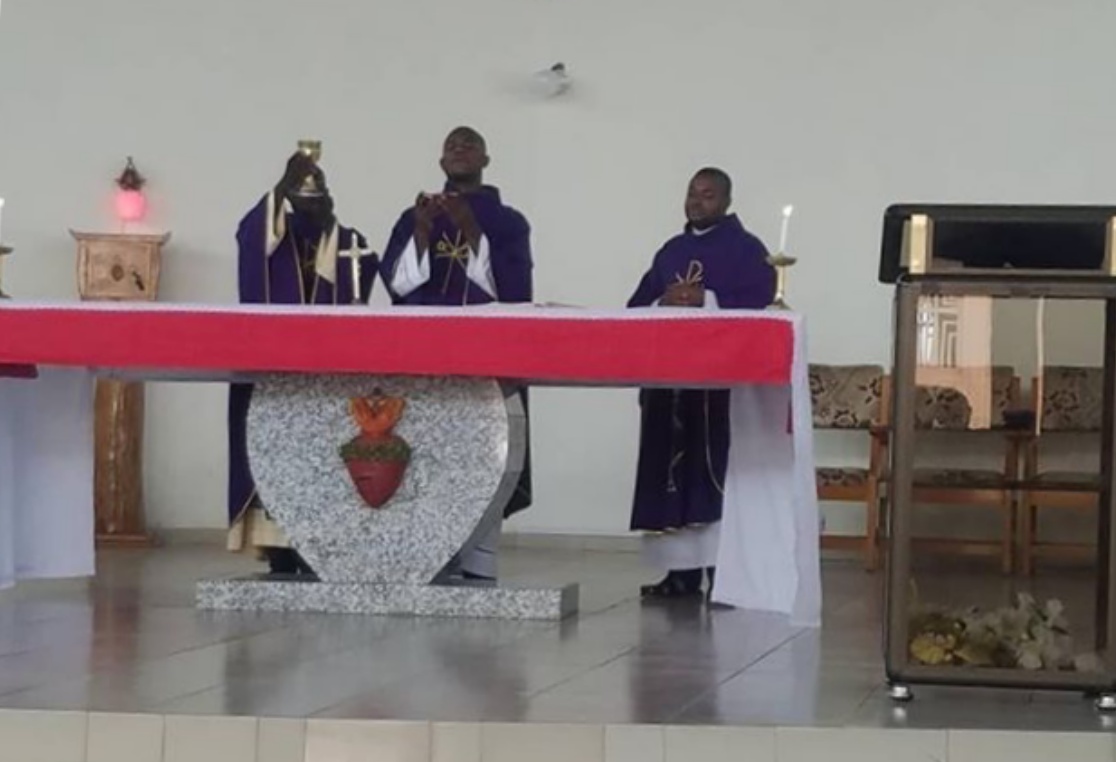 The Mass was to remember and pray for our deceased confreres: Fr. Luis Enrique Tamayo, C.Ss.R (a pioneer and first Superior of the Mission who died in Ghana), Bro. Paul Somevi, C.Ss.R (a young confrere who died during the course of his theological studies), and Fr. Guillermo Giraldo (who returned to and died in Colombia after serving in Ghana for many years). The diverse ways in which they witnessed their Redemptorist missionary vocation and contributed to the beginning and growth of the Mission of Ghana were recounted and appreciated.
After the Holy Mass, all moved to the grave yard to pray, lit candles and place a wreath at the tomb of Fr. Tamayo located in the Catedral premises. The prayer which resounded throughout this commemorative celebration was: may they all rest in the peace of Christ the Redeemer!
Anniversary Communications Crew
More pictures: